Trauma and Intuition: Meet Your Healed Self
Show all Upcoming Trauma and Intuition: Meet Your Healed Self Courses Scheduled | Back to List of All Courses
---
The first in the Trauma and Intuition Group Session Series focuses on our capacity to connect with the part of ourselves that never needs healing. Part of the session utilizes gratitude and other positive emotions in supporting the body's ability to shift away from persistent coping patterns or overwhelm. This session further focuses on resolving any impacts from adverse childhood experiences that activated patterns where we unknowingly began using our intuition to help us survive, gearing the intuition towards keeping us safe over other intuitive processes. Addressing these traumas and patterns will help to bring a greater sense of stability and ease to the nervous system, restoring a sense of safety and wholeness throughout the body-mind.
Disclaimer: Course videos and descriptions, written content and supplemental materials, when available, are provided as a service by the IBA to support students in their BodyTalk journey. The IBA is not responsible for ideas, methods or material shared by instructors that may be out of alignment with BodyTalk principles. Additionally, group sessions are intended for a large audience. Each listener's innate wisdom will take what it needs from the session and leave anything that does not integrate with their body-mind.
This course counts for 1 hour of continuing education for Certified BodyTalk Practitioners' requirements.
This course counts for 1 hours of continuing education for Certified BodyTalk Practitioners' requirements.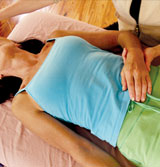 The BodyTalk System allows your BodyTalk practitioner to properly and professionally address your needs in a totally safe, holistic way that does not involve drugs, surgery, or extraordinary costs.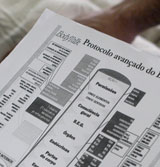 BodyTalk is taught in nine languages and in more than 35 countries.