Trauma and Intuition: Restoring Peace
Show all Upcoming Trauma and Intuition: Restoring Peace Courses Scheduled | Back to List of All Courses
---
The third in the Trauma and Intuition Group Series focuses on re-discovering our naturally peaceful state. This discovery is supported by tuning back into our inherent states of resilience and adaptability. Many of our ancestors' immune systems may have adapted to extended periods of stress as a survival mechanism. Such conditioning then passes on to the next generation as non-optimal coping mechanisms playing out in every cell of the body, particularly in the immune system. Restoring the ability to shift into stress and back out of stress quickly and naturally can positively impact chronic pain, inflammation, and autoimmune conditions. This session identifies such inherited patterns and optimizes your immune system in dealing with environmental stressors they trigger with more adaptability and resilience.
Disclaimer: Course videos and descriptions, written content and supplemental materials, when available, are provided as a service by the IBA to support students in their BodyTalk journey. The IBA is not responsible for ideas, methods or material shared by instructors that may be out of alignment with BodyTalk principles. Additionally, group sessions are intended for a large audience. Each listener's innate wisdom will take what it needs from the session and leave anything that does not integrate with their body-mind.
This course counts for 1 hour of continuing education for Certified BodyTalk Practitioners' requirements.
This course counts for 1 hours of continuing education for Certified BodyTalk Practitioners' requirements.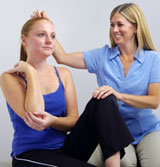 The BodyTalk System can be learned easily and will produce professional results while broadening your scope of professional practice.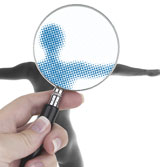 BodyTalk is a revolutionary healthcare system that utilizes state-of-the-art energy medicine to optimize the body's internal communications. This helps the body to operate more efficiently and effectively respond to injury and illness.