Vitality Through Adaptability Group Sessions-All 3
Show all Upcoming Vitality Through Adaptability Group Sessions-All 3 Courses Scheduled | Back to List of All Courses
---
Traditional Chinese Medicine defines health as the ability of an organism to adapt to challenge. Dis-ease, therefore, is a manifestation of the inability to adapt. From this perspective, we could describe the ultimate state of health and wellness as a state of adaptability.
How adaptable are you? Is there room for greater flexibility and flow in your mind, your emotions, your body? This three-session series will address and support the capacity to break through barriers and achieve a new state of health by embracing adaptability.
The first session in the series focuses on Adaptability of Mind, the second on Emotional Adaptability, and the third on Physical Adaptability.
While taking all three sessions in the "Vitality Through Adaptability" series can produce exponential results, taking only the session(s) that resonate with you and in the sequence you prefer is entirely acceptable. All sessions are pre-recorded, and the recordings will be available for listening on your own time or at a later date.
Disclaimer: Course videos and descriptions, written content and supplemental materials, when available, are provided as a service by the IBA to support students in their BodyTalk journey. The IBA is not responsible for ideas, methods or material shared by instructors that may be out of alignment with BodyTalk principles. Additionally, group sessions are intended for a large audience. Each listener's innate wisdom will take what it needs from the session and leave anything that does not integrate with their body-mind.
This course counts for 3 hours of continuing education for Certified BodyTalk Practitioners' requirements.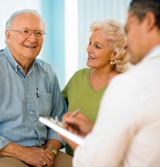 The BodyTalk System enables you to comprehensively explore the big picture of health care, outlining the client's health challenges in a systematic and thorough fashion.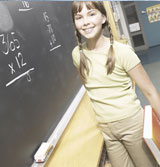 The BodyTalk Access techniques are specifically designed to stimulate balanced brain function and can improve children's learning abilities.