Harmony Unveiled: Beliefs & Nervous System
Show all Upcoming Harmony Unveiled: Beliefs & Nervous System Courses Scheduled | Back to List of All Courses
---
"Pathological beliefs can exert a profound influence on the nervous system, perpetuating a cycle of negative thoughts, emotional distress, and physiological dysfunction."
– Dr. Judith Beck, Cognitive Therapist
This session specifically targets the detrimental effects of pathological beliefs on the nervous system and brain function. These distorted beliefs have profound effects on the nerves and myelin sheath, disrupting thoughts, emotions, and behaviors. The brain processes information in accordance with these beliefs consequently triggering physiological changes and stress responses. The primary objective of this session is to restore equilibrium to active memories and beliefs, fostering a state of peace and calm within the body-mind complex.
This course counts for 1 hours of continuing education for Certified BodyTalk Practitioners' requirements.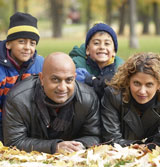 For the layperson interested in using the BodyTalk techniques, the BodyTalk Access training is easy to understand and learn and will help you assist your family and friends with healthcare in a simple and safe way.
Spotlight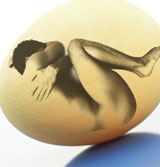 BreakThrough is a well-organized system of steps designed to show us our built-in defenses and deep-seated, limiting beliefs from childhood that prevent us from living life fully. Learn how you can break out of your defensive shell.