BreakThrough 2 Intensive
Show all Upcoming BreakThrough 2 Intensive Courses Scheduled | Back to List of All Courses
---
BreakThrough 2 Intensive focuses on the same principles as BreakThrough 2 but for more intensive and longer duration. You will be learning the means, mode, and personal identities we use to perpetuate projections from the unconscious onto others. BreakThrough 2 Intensive is an interactive process whereby we learn the difference between defensiveness and healthy ego boundaries. We define the difference between neediness and needs, and self-serving behavior, as opposed to behavior that is in the service of self.
We learn how to implement what is learned in BreakThrough I by undertaking 'the outside job,' consciously and responsibly. In this way BreakThrough 2 Intensive shows us the other side of the coin of the spiritual life, namely how to interact and communicate in our outer life with integrity. We learn to act with integrity rather than merely cope, thereby making all interactions in the service of self.
This course counts for 32 hours of continuing education for Certified BodyTalk Practitioners' requirements.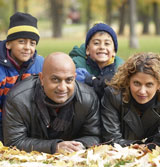 For the layperson interested in using the BodyTalk techniques, the BodyTalk Access training is easy to understand and learn and will help you assist your family and friends with healthcare in a simple and safe way.
Spotlight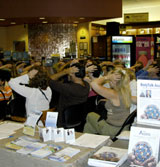 BodyTalk Access was developed for the lay person or as a one-day introduction to the larger BodyTalk System. BodyTalk Access is ideal for first-responders in emergencies.