PaRama BodyTalk Unit 2 Practical
Show all Upcoming PaRama BodyTalk Unit 2 Practical Courses Scheduled | Back to List of All Courses
---
PaRama BodyTalk Unit 2 Practical
The PaRama BodyTalk Unit 2 Practical is an important complement to the material presented in the PaRama BodyTalk Unit 2 course.
The advanced material presented in Unit 2 requires the fine tuning and assimilation provided in a practical setting with PaRama's developer, Dr. John Veltheim.
During the course, John Veltheim will be answering any questions on the course content as well as elaborating extensively on many of the principles and their practical use.
Practical demonstrations of the PaRama procedures will be given to ensure the participant feels comfortable with the material presented on the DVD.
This course counts for 32 hours of continuing education for Certified BodyTalk Practitioners' requirements.
Spotlight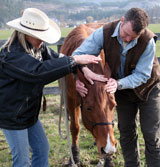 The BodyTalk System techniques work amazingly well for animals as well as humans. Specific BodyTalk for Animals courses are available for balancing your pets and other animals.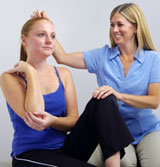 The BodyTalk System can be learned easily and will produce professional results while broadening your scope of professional practice.