Seminars etc.
Instructors
Course Descriptions
BodyTalk Public Presentation
Show all Upcoming BodyTalk Public Presentation Courses Scheduled | Back to List of All Courses
---
A great opportunity to discover BodyTalk with the Founder of The BodyTalk System, Dr. John Veltheim.

Please share this event with anyone interested in healing in a non-invasive and effective way, without altering your diet, taking prescriptions or supplements or any other tool. Learn how to empower and rely on the innate healing properties that you were born with.

During the presentation you will learn:

- How BodyTalk was developed
- How your entire life story contributes to your current health status
- What to expect during a BodyTalk Session
- What results are possible
- Plus one of the most important techniques in BodyTalk designed to balance your brain and reduce pain and stress.


An opportunity to connect with local practitioners and discover your inborn ability to heal.
This course counts for 1 hours of continuing education for Certified BodyTalk Practitioners' requirements.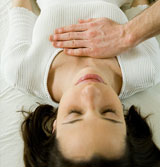 You cannot hurt anyone with BodyTalk. If you perform a technique incorrectly, it simply means there will be no result or change. It will not make the situation worse.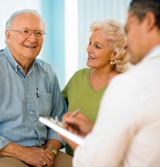 The BodyTalk System enables you to comprehensively explore the big picture of health care, outlining the client's health challenges in a systematic and thorough fashion.