BodyTalk Public Presentation
Show all Upcoming BodyTalk Public Presentation Courses Scheduled | Back to List of All Courses
---
A great opportunity to discover BodyTalk with the Founder of The BodyTalk System, Dr. John Veltheim.

Please share this event with anyone interested in healing in a non-invasive and effective way, without altering your diet, taking prescriptions or supplements or any other tool. Learn how to empower and rely on the innate healing properties that you were born with.

During the presentation you will learn:

- How BodyTalk was developed
- How your entire life story contributes to your current health status
- What to expect during a BodyTalk Session
- What results are possible
- Plus one of the most important techniques in BodyTalk designed to balance your brain and reduce pain and stress.


An opportunity to connect with local practitioners and discover your inborn ability to heal.
This course counts for 1 hours of continuing education for Certified BodyTalk Practitioners' requirements.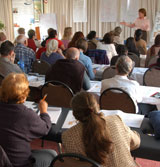 The BodyTalk System training enables you to practice holistic medicine in the truest sense of the word - body, mind, and consciousness.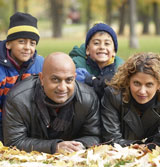 For the layperson interested in using the BodyTalk techniques, the BodyTalk Access training is easy to understand and learn and will help you assist your family and friends with healthcare in a simple and safe way.