PaRama BodyTalk Unit 2 DVD Course
Show all Upcoming PaRama BodyTalk Unit 2 DVD Course Courses Scheduled | Back to List of All Courses
---
PaRama BodyTalk Unit 2 DVD
This advanced BodyTalk course is now taught on DVD.
The PaRama Unit 2 course consists of 10 hours of intensive lecture, the PowerPoint slide presentation used in the lectures, and supporting articles and charts.
Topics covered include the following:
• The expanded Full Circulation Plug-In formula
• The CDRRII (acronym) dynamic interactive formula, which will become the most powerful tool in the PaRama BodyTalk toolkit
• An in-depth discussion of the Amygdala and its overriding role in the bodymind's decision making processes
• The BAS and BIS reactive behavior systems
• The Search and Retrieval technique for gathering reaction-triggering memories and behaviors throughout the day for overnight processing by interactive BodyTalk formulas
• Interactive Correction formulas
• Optimizing/Retraining the Immune System
• Transmutation of the underlying Energy Blueprint (Matrix)
• Epigenticis basics
• A in-depth look at the concept of Tensegrity
This material represents yet another quantum leap in the art and science of BodyTalk.?This intensive seminar will require multiple repetitions and practice to fully grasp and integrate. It is therefore rated for 30 hours of continuing education credits for CBPs.
This course counts for 30 hours of continuing education for Certified BodyTalk Practitioners' requirements.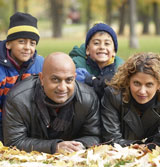 For the layperson interested in using the BodyTalk techniques, the BodyTalk Access training is easy to understand and learn and will help you assist your family and friends with healthcare in a simple and safe way.
Spotlight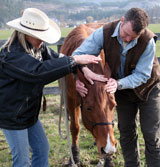 The BodyTalk System techniques work amazingly well for animals as well as humans. Specific BodyTalk for Animals courses are available for balancing your pets and other animals.