Seminars etc.
Instructors
Course Descriptions
BreakThrough 1 Steps Intensive
Show all Upcoming BreakThrough 1 Steps Intensive Courses Scheduled | Back to List of All Courses
---
In BreakThrough 1 you learn the basic principles of the BreakThrough System, including the Seven Steps process. The BreakThrough Steps Intensive is for those of you wishing to expand your understanding of the Steps, and to improve your ability to use them.
The BreakThrough Steps Intensive offers in-depth, more expansive explanations of the Steps Protocol. This provides you with a strong framework and makes it far easier to lead someone firmly and sensitively through the Steps.
In the BreakThrough Steps Intensive you are also taught a Sub-Protocol that is not taught in BreakThrough 1. The Sub-Protocol is very simple and straightforward. It provides you with imagery that catalyzes, supports and enhances your intuition; even if you normally have difficulty in that area.
Over the weekend each Step is worked with separately and intensively. The process of learning how to do the Steps is, in and of itself, a transformational one. For those committed to working more regularly with the Steps, be it with friends and family, in practice or in BreakThrough group nights this class is a must.
Prerequisites to take this course are BreakThrough 1 and IBA Membership.
Montoring Fees are not available for this course.
This course counts for 16 hours of continuing education for Certified BodyTalk Practitioners' requirements.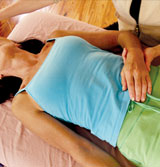 The BodyTalk System allows your BodyTalk practitioner to properly and professionally address your needs in a totally safe, holistic way that does not involve drugs, surgery, or extraordinary costs.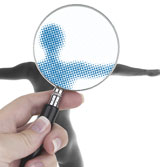 BodyTalk is a revolutionary healthcare system that utilizes state-of-the-art energy medicine to optimize the body's internal communications. This helps the body to operate more efficiently and effectively respond to injury and illness.