Course Registration
You have selected a course. To complete your registration, please follow these simple steps.
Location
Holiday Inn Golden Gateway
1500 Van Ness Ave
San Francisco, CA 94109 USA
Discount
US$350 for first 30 students registered, US$200 each participant thereafter. In this two day seminar participants will have the opportunity to observe, receive and discuss treatments from BodyTalks founder Dr John Veltheim. BodyTalk treatments are guaranteed for the first 30 registrants. After this class number has been reached, additional students can register and attend for a lesser fee but will not receive treatments. Discounted accommodation has been arranged for our participants- $119 per night plus local taxes. To book a room at the Holiday Inn, please call 1-888-465-4329 and mention that you are booking in as part of the BodyTalk Group. Accommodation bookings must be made before January 16, 2012
Details
Joanie Cartal is the local coordinator and can be contacted at 650.380.0478 or jbcartal­@­yahoo­.­com.
Instructor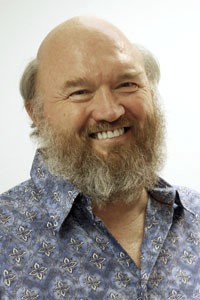 john-web@bodytalksystem.com
Coordinator
IBA Office and Joanie Cartal
office@bodytalksystem.com
Phone: Free Call (US/CA) 877 519 9119 or +1 941 921 7443
Fax: +1 941 924 3779