Course Registration
You have selected a course. To complete your registration, please follow these simple steps.
Location
Check with Instructor
Toronto, ON Canada Phone: 647-235-3559

Discount
Discounts available to seniors and family members living in the same home Specially priced private workshops are available upon request.
Details
Put more fun back into your life! This workshop includes techniques which: - improve brain function - are stress busters - and pain chasers So you can - recover quicker; be healthier, and simply - feel happier! This workshop includes certification as a BodyTalk Access technician, a full colour manual and my favourite support materials.
Instructor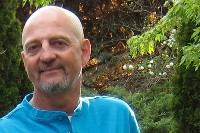 Dave@matrixmastery.ca
www.matrixmastery.ca