Course Registration
You have selected a course. To complete your registration, please follow these simple steps.
Location
KOECHING
Lekdijk 13 3958 NE Amerongen
Amsterdam, TBA Netherlands Phone: 06-53906916

Discount
EURO 550.00 Monitor fee Euro 300.00 16yr-18yr Youth fee Non-refundable $150.00CAD cancellation fee applies when cancelled before early-bird dates. ***Full fee non-refundable cancellation fee applies if cancelled 1 week or less, prior to class date (credit will be applied to future class). Payment via cash, email money transfer, cheque or PayPal (add 4% surcharge). Thank You for your prompt Payment in Full. Please note: The instructor reserves the right to cancel the course up to 5 days prior should the enrolment of new students not meet the minimum numbers (full refund is then applicable).
Details
What an honour to bring my passion of Listening to the Animals to my country of birth!!! This course will be mostly in English ... Although, I look forward to also remember how to listen to, understand and speak dutch!
Instructor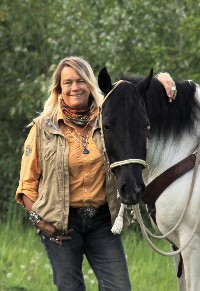 Loesje Jacob