Course Registration
You have selected a course. To complete your registration, please follow these simple steps.
Location
Alto Paraíso
Alto Paraíso de Goiás, Goiás Brazil
Discount
Primeiras 8 inscrições: R$ 1600,00 Inscrições antecipadas com mais de 30 dias: R$ 1.750,00 Não haverá devolução dos valores pagos pela inscrição, sendo que esta poderá ser transferida para qualquer outro curso de MindScape com Celso Juc.
Details
Manuais em Português
Instructor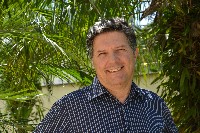 celso@mindscape.com.br
www.celsojuc.com.br