Seminars etc.
Instructors
Course Descriptions
Course Registration
You have selected a course. To complete your registration, please follow these simple steps.
Location
Koubek Center- Miami Dade College
2705 SW 3rd St, Miami, FL, United States
Miami, FL 33135 USA
Discount
*Early Bird Special: $1,175 until Dec. 19th, 2017 Monitor price: $325
Details
*Note: If you are a NEW STUDENT, you must register for both Mod 1 and Mod 2. ***Friday, 2/9/18 - MANDATORY Lecture for all NEW students. This lecture will be located at 2 Be Healthy - 4588 NE 2nd Avenue, Miami, FL 33137 from 7-9 pm*** Saturday, Sunday, Monday and Tuesday class location will be announced. The BodyTalk Fundamentals course provides a comprehensive introduction to the BodyTalk System and presents many powerful consciousness-based healing techniques that address a wide variety of symptoms on all levels of the body and mind. This course presents discussions on both scientific and philosophical aspects of health, as well as a hands-on practical application of the BodyTalk Fundamentals techniques.
Instructor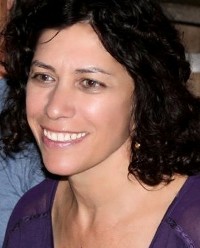 janet@janetgalipo.com
www.janetgalipo.com