Seminars etc.
Instructors
Course Descriptions
Course Registration
You have selected a course. To complete your registration, please follow these simple steps.
Location
Scarborough Beach Resort
Brisbane, Queensland Australia
Discount
$100 discount for earlybird registration and payment by 1st August 2018. Pay only $695 including tax - this is a fully tax deductible workshop.
Details
Join us for a mind accelerating weekend workshop that teaches you to unleash your mind and unlock your potential. During the workshop you learn how to access alphamind, a relaxed state of mind to allow a new framework for your mind to work with the quantum field. MindScape teaches you how to harness the power of your intuition so that you can tap into it whenever you want to.Your investment includes a comprehensive manual, certificate upon completion, light snacks & refreshments. Quantum Business One Day workshop follows the 2 day MindScape. Learn to apply your tools directly to your business. Pre requisite is MindScape. For more details contact either Jane or Brylie for more details or visit www.the-doorway.com.
Instructor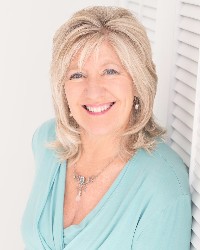 jane@thebodymindinterpreter.co.nz
www.mindscapeforlife.com www.thebodymindinterpreter.co.nz