Seminars etc.
Instructors
Course Descriptions
Course Registration
You have selected a course. To complete your registration, please follow these simple steps.
Location
Hillier Centre
31 Gloucester Road, Mt Maunganui
Tauranga, 3116 New Zealand
Discount
Early Early Bird Discount: If registered and paid by 18th June 2018 receive a $180 discount and pay $770 instead of $950. Early Bird Discount: If registered and paid by 18th July 2013 receive a $100 discount- you pay $850 instead of $950.
Details
CLASS CONFIRMED MONITOR PRICE: NZD $ 237.50

This course addresses the dissolution of the primary and secondary Personality Matrixes of the bodymind. These Matrixes are collective personality masks that profoundly affect the health of the client. Pre - requisites for this course are Fundamentals, Principles of Consciousness & Macrocosmic Bodymind. Karen will be hold a 1 day Principle of Consciousness Masterclass on 16th August and a 1 day Macrocosmic Bodymind Masterclass on 17th August to give an opportunity for students to hone their skills in these areas prior to taking Matrix Dynamics. Please ask co-ordinator for more information if you are interested in attending.
Instructor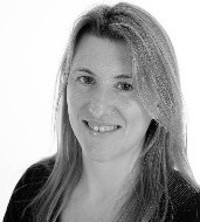 karen@bodytalktraining.co.uk