Course Registration
You have selected a course. To complete your registration, please follow these simple steps.
Location
Hilton Garden Inn - Denver-Cherry Creek
600 S Colorado Blvd, Denver, CO 80246, USA
Denver, CO 80246 USA Phone: (303) 754-9800

Discount
Special Rate of $139/night.
You MUST BOOK BY 8/31 TO RECEIVE THIS RATE. There are two ways to reserve your room at this special rate:

1. Call the front desk: guests can call the hotel directly at (303) 754-9800 to make the reservations, being sure to identify themselves by using the group name of: BodyTalk (Professionals)

2. Book online: guests can book their reservations online at www.hgicherrycreek.com. They will need to select the date they would like to check in and check out, then click on "Reserve Today" on the left side of the page.

In Step 2 on the left side of the page under "Narrow Your Results",
click on "Have a Special Code".

Next, you must enter the "Group Code" "BTP1"

A new option on the right hand side will appear with your group name and group rate. Select the Green Flag next to that rate.
Details
Open to the Public - Free Event

A great opportunity to discover BodyTalk with the Founder of The BodyTalk System, Dr. John Veltheim.

Please share this event with anyone interested in healing in a non-invasive and effective way, without altering your diet, taking prescriptions or supplements or any other tool. Learn how to empower and rely on the innate healing properties that you were born with.

During the presentation you will learn:
* How BodyTalk was developed
* How your entire life story contributes to your current health status
* What to expect during a BodyTalk Session
* What results are possible
* Plus one of the most important techniques in BodyTalk designed to balance your brain and reduce pain and stress.

An opportunity to connect with local practitioners and discover your inborn ability to heal.
Instructor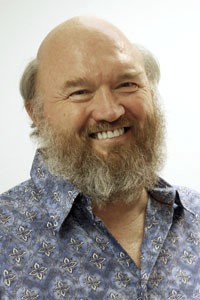 john-web@bodytalksystem.com