Course Registration
You have selected a course. To complete your registration, please follow these simple steps.
Location
Holiday Inn Express Columbus
5500 Tuttle Crossing Boulevard
Columbus, OH 43016 USA Phone: 614-793-5500

Discount
Go Here for Online Payment Processing. This is a two-part registration. Click the "Proceed to step 2" above to complete your registration. On the following page, Agree to the Registration Terms to Pre-register. Then click the payment processing link to pay your deposit and complete the registration. To claim Early Bird Discount Click "Redeem Coupon" button and enter "EARLYBIRDFUND" to receive discount. $100 discount ($1200) for the first 10 students to register and pay in full by May 5, 2019. IBA Members may monitor course for $325. Use Code "MONITOROH" to receive discount. To pay the $300 deposit, use code FUNDDEPOSIT. The remaining amount will be requested 2-weeks prior to the course start date.
Details
A deposit of $300 must be received to reserve your spot. If the student must cancel, the deposit is fully refundable up to 30 days before the class. 50% of the deposit is refundable up to 14 days before the class. Less than 14 days before the class, the deposit is non-refundable. Payment plan is available through PayPal Credit, which offers 6-months, 0% interest. 25% monitoring fee for IBA members ($325); 50% monitoring fee for non-IBA members ($650). We have negotiated a great rate at the venue hotel of $109/night. Please call 614-793-5500 and ask for "Mary Shields PhD Seminars".
Instructor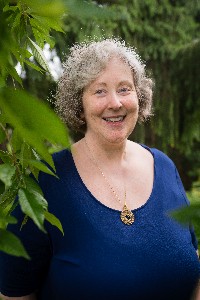 info@maryshieldsphd.com