Seminars etc.
Instructors
Course Descriptions
Course Registration
You have selected a course. To complete your registration, please follow these simple steps.
Location
The BodyTalk Center Los Angeles
Private home. Plenty of street parking and some in driveway.
Los Angeles, CA USA Phone: 917-535-8583

Discount
New students: Pay in full by March 11, 2019 and save $200. Save an additional $75 if you pay by cash or check any day leading up to the course. Monitors can receive a discount if interested in helping with setup/breakdown/snacks.
Details
Click here to pay with EARLY BIRD DISCOUNT: https://www.paypal.com/cgi-bin/webscr?cmd=_s-xclick&hosted_button_id=46YQMK2V3F52N Click here to pay after discount expires: https://www.paypal.com/cgi-bin/webscr?cmd=_s-xclick&hosted_button_id=J5SNWEHB7KZSN Monitor price: https://www.paypal.com/cgi-bin/webscr?cmd=_s-xclick&hosted_button_id=JP5VPFLJW889G
Instructor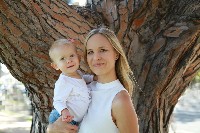 drlaurenbrim@gmail.com
www.LaurenBrim.com