Course Registration
You have selected a course. To complete your registration, please follow these simple steps.
Location
Johannesburg
Kolping House,
Johannesburg, Gauteng South Africa
Discount
Early bird discount of R500 is applied for payments done by 25th September 2019. Your early registration and payment will secure your place. Monitors: A 75% discount applies to those monitors who are IBA members. To non-members the discount is 50%. Although the Earlybird does not apply please pre-register early to secure your place as monitor places are limited and not guaranteed Non IBA members wishing to do this course will pay R 8450. However, if fully registered and paid on 25th September 2019 the price will be R7630
Details
This course will be taught by Phelim O'Neill Payment can be made by contacting Phelim at physiopon@gmail.com for further instruction. Cancellation Policy: A minimum number of students are required for this course. In the unlikely event that the course will be cancelled or postponed, we will notify you by Wednesday 9th October 2019. There are no prerequisites for this course. This course counts for 16 hours of continuing education for Certified BodyTalk Practitioners' requirements.
Instructor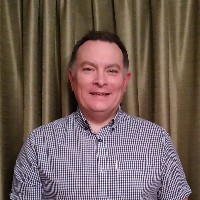 physiopon@gmail.com