Seminars etc.
Instructors
Course Descriptions
Course Registration
You have selected a course. To complete your registration, please follow these simple steps.
Location
Luminosus
134 Lys Street, Rietondale, Pretoria, South Africa
Pretoria, Gauteng 0084 South Africa
Discount
Early bird price of ZAR2000 applies for all students who register and pay in full by 15 May 2019.
Details
Coffee, tea and snacks provided. Lunch not included. Payment for the course to be made in ZAR to Ms DJ de Villiers Steenkamp Capitec Bank Savings Account Acc no. 1584442946 Cancellation Policy: If the course is cancelled by the instructor, full refund applies. Students who have paid in full and inform the instructor in writing one month before the start date will receive a full refund. If a student informs the instructor in writing two weeks before the start date, a 50% refund applies. For students who cancel participation within two weeks of the course date, no refund applies. Please provide proof of payment to : Luminosus.mail@gmail.com Enquiries: Ms D J de Villiers Steenkamp
Instructor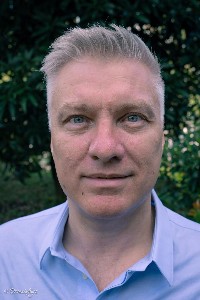 ask@liveconsciousnow.com