Course Registration
You have selected a course. To complete your registration, please follow these simple steps.
Location
Singapore
Watten Estate Condo
Shelford Road, 288433 Singapore Phone: +65 6219 2029

Discount
Early bird fee SGD 1,550 for FULL Payment made before Jan 29th, 2020.
Part 1 fee: SGD 1,050 received before Jan 29th, 2020.
Part 2 fee: SGD 1,050 received before Mar 13th, 2020.
Click here to proceed with full credit card payment.
Contact us for Cash, Cheque, Bank Transfer, or PayPal Invoice, for Part 1 & 2 fees, if paid separately. 
Or you can use PayPal directly, using ID below:
PayPal ID: irene@awakeningtouch.com.sg
Details
New participants will get a Comprehensive manual and Certificate upon completion of course.
Instructor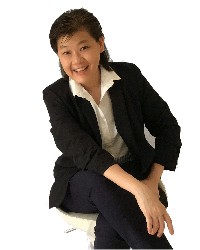 irenekhor.mac@gmail.com
www.irenekhor.com