Course Registration
You have selected a course. To complete your registration, please follow these simple steps.
Location
Singapore
Watten Estate Condo
Shelford Road, 288433 Singapore Phone: ?+65 6219 2029

Discount
Link to Payment http://awakeningtouch.com.sg/stress-free/ Early bird FEE: $10 Normal FEE: $15 (Payment made at door)
Details
Learn what happens to your body during stress. By knowing what is causing that stress, you will be able to acquire relevant skills to keep yourself healthy! Ease stress by free-ing your physical body, mental exhaustion, and emotional burnout when you aren't operating in Autopilot-Mode! Set yourelf FREE from Living under shadows of Stress! Learn about options available to you AND choices you can take, to: ? Free your body, mind and emotions from 'unknowingly' trapped in stress and constantly reacting to either unexpected events or extreme boredome in daily routine; ? Allow your bodymind to heal, adapt to changes, and congruently align to new environment after overcoming challenging situations; ? Equip your body with the most basic Criterias that Your Body, Mind, and Emotions needed to Heal Itself! Join us for this informative, participative and interactive event ~ to see and experience healing for yourself.
Instructor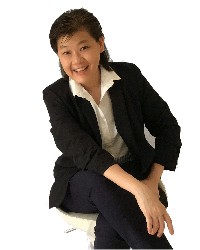 irenekhor.mac@gmail.com
www.irenekhor.com