Course Registration
You have selected a course. To complete your registration, please follow these simple steps.
Location
Your Space For Wellness
7 Zircon Street, Randburg, South Africa
Randburg, Gauteng 2188 South Africa
Discount
Learning is always more fun when you practice on one of your BFF's, so be sure to invite yours to join you, and you will each receive a buddy discount of R500!
Details
Taryn so looks forward to training you in this one-day Bodytalk Access Program. **************************************************************** Please bring a packed lunch, and dress comfortably. Be prepared to experience/witness some remarkable shifts in yourself and/or fellow colleagues in class. ***************************************************************** Learning is always more fun when you practice on one of your BFF's, so be sure to invite yours to join you, and you will each receive a buddy discount of R500! ******************************************************************** Copy and paste these two short URL's so that you can enjoy some past student's feedback from class: ********************************************** https://www.youtube.com/watch?v=Q4sgk4orvRo ********************************************** https://www.youtube.com/watch?v=4ssozBl_LTk ******************************************************************** The BodyTalk Access workshop is phenomenal, quick and easy to apply with oftentimes instant visible results. *********************************************************************** It is a brilliant introduction to the 5-day BodyTalk Fundamentals Practitioner Training Course too. Students are always grateful for having sat BodyTalk Access first, although it is not compulsory. ********************************************************************** This workshop equips you with hands-on-healing techniques that you can apply anywhere, anytime, and address up to 60-70% of common health ailments yourself first, before seeking medical intervention. ***************************************************************** Some great feedback from past students: ******************************************************************* "That night of the course, I did all 5 techniques on my brother. His neck was stuck in one position. Immediately afterwards, he could move it. Thanks for giving me this gift." Mrs. Ashni Singh, mother of four **************************************************************** "Excellent, well presented and thoroughly enjoyable." Lesley Rieseberg, NURSE. ***************************************************************** "Wow, the most awesome course I have been to. It's the best." Romolla Singh. ***************************************************************** "Taryn has a relaxed, fun approach. I found it easy to learn, and saw immediate impact and results." Maxine Clancy, LIFE COACH *********************************************************************** "Hi Taryn, We are having a lot of fun with the techniques. From curing headaches and backaches to minimizing an asthma attack. Probably the best course any of us has ever been on.Regards, Hazel Lodetti" **************************************************************** I look welcome to inviting you on this course, Love Taryn Edge
Instructor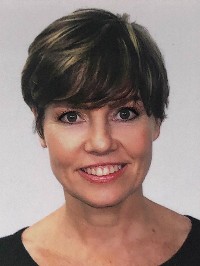 taryn@tarynedge.com
www.tarynedge.com