Course Registration
You have selected a course. To complete your registration, please follow these simple steps.
Location
Livestream Broadcast -Eastern Standard Time (EST)
Sarasota, FL USA
Details
Check Time Zone Converter before registering for a session
https://www.timeanddate.com/worldclock/converter.html

Follow these steps to set up your appointment:
1. Register and pay for your session.
2. Within 48 hours, you will receive an email with an invitation with your appointment time and Zoom link.

Please "ACCEPT" invitation. Please check your junk mail if you did not. We need to know you received it and have confirmed.

3. Before the appointment, prepare a brief list of notes containing the following:
- Current health issue(s)
- History of the issue(s)
- Any recent or current medical treatments you are undergoing
- Questions you have for John
- John will ask you about these once the session starts.
4. At least five minutes before the meeting starts, click the link in the email to join. Note, Zoom may open in a browser or it may prompt you to run the app. Either way, the meeting will open. If John has not yet started the meeting, you may have to wait.
5. Within 48 hours of the appointment, you will be sent a link to a video recording of your session.
Instructor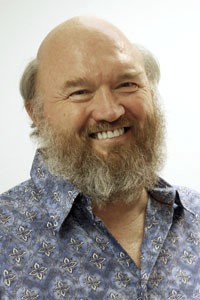 john-web@bodytalksystem.com