Course Registration
You have selected a course. To complete your registration, please follow these simple steps.
Location
Ubud
IGDORE Bali Campus, Jl. Made Lebah No.12, Peliatan, Kecamatan Ubud, Kabupaten Gianyar,
Bali, 80571 Indonesia
Discount
Early Bird: 7.000.000 IDR (before 1 Nov) | Full: 8.000.000 IDR | "Bring a Friend" Discount : 1.000.000 IDR | Monitors: 2.000.000 IDR (IBA member); 4.000.000 IDR (non-IBA)
Details
In this 2 Day MindScape seminar, you will be amazed at your ability to attain a state of flow and imagination called the Alpha Brain state. You will then create a structured framework to utilise the immense creative and intuitive resources of your Mind. In a guided process, you will learn the lifelong tools to: ~ Observe and Rewire subconscious patterns and limiting beliefs ~ Tune into your inner compass and deep intuition ~ Activate your natural self-healing powers ~ Resolve conflict situations with ease ~ Design your mind's own vision board for all your dreams The best part of the MindScape workshop is that you get to PLAY, IMAGINE, and IGNITE YOUR SENSES.
Instructor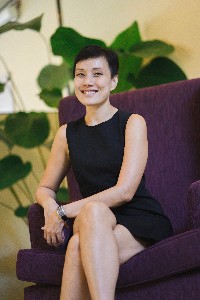 daphne@innatequests.com
InnateQuests.com