Course Registration
You have selected a course. To complete your registration, please follow these simple steps.
Location
Singapore
Watten Estate Condo
Shelford Road, 288433 Singapore Phone: ?+65 6219 2029

Discount
Early bird rate of SGD325 for payment paid fully by Nov 1, 2020. Click link below to make payment: http://awakeningtouch.com.sg/bodytalk-fundamentals-debrief/#payment
Details
Completed BodyTalk Fundamentals and not sure how to Debrief the Sessions? This 1-day Workshop is designed just for that! ?? Debrief BodyTalk Formula objectively and confidently, so your clients go home feeling empowered about themselves and the conditions they came to you for. ?? Deeper meaning and purpose of each BodyTalk technique & formulas, to better understand how problems and diseases are derived. ?? Psychology of Disease manifestation: Gain clarity of the meaning of common diagnosis (Eczema, Anxiety, Depression, Food intolerances, Cancer).
Instructor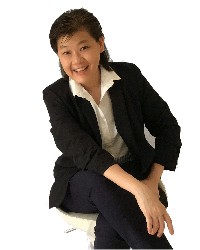 irenekhor.mac@gmail.com
www.irenekhor.com