Course Registration
You have selected a course. To complete your registration, please follow these simple steps.
Location
Mount Edgecombe
Durban, South Africa Phone: 0837845577

Discount
Only 4 new students will be accepted to ensure quality supervision and attention. First to pay their 25% deposits, will secure their spaces. Payment plans are available. T's and C's apply. For students wishing to resit the course a second time, contact us for the t's and c's required to receive this course at a 75% discount. Register for this course, and receive FIVE day's training compared to all other FOUR DAY courses offered in South Africa. PLUS receive FIVE 2-course lunch meals, making the total price for 5-days training, certificate and manual; R19 000.00. This online registration process will place your contact details onto Taryn and the International BodyTalk Association's data bases for future correspondences. Payment is not required during this online registration process.
Details
Taryn teaches this incredible 4 day course over 5 days to give the student extra value and support, as it is jam packed full of theory and the practical application of a huge variety of healing techniques. This course is set in the exclusive Mount Edgecombe Country Club Estate at The Watershed Conference and Cafe', where tranquility meets professionalism. Your training room flows onto a gorgeous deck overlooking the peaceful Pani Dam and the green rolling lawns of the golf course. Enjoy a huge spacious training room which provides ease and comfort to sit at designated study tables, as well as practice techniques at the treatment tables provided.
Instructor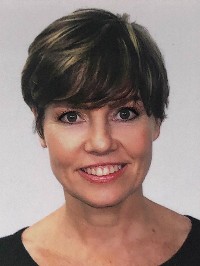 taryn@tarynedge.com
www.tarynedge.com