Course Registration
You have selected a course. To complete your registration, please follow these simple steps.
Location
Nirvana Marinho
aula via zoom
São Paulo, São Paulo Brazil
Discount
descontos aplicados: - se você é monitor, o valor é R$ 100,00 - se você pagar até 30 julho, o valor é R$ 300,00
Details
Bem vindo a uma prática de auto cuidado, saúde e consciência chamada BodyTalk Acesso Te chamo para conhecer mais sobre BodyTalk Acesso, uma prática de cuidado consigo e com o mais próximo de você. Em 6 horas você aprende 5 técnicas do universo do BodyTalk que reunidas chamamos de Acesso. Aprendidas, em 10 minutos você pode se cuidar e equilibrar sua condição física, mental e emocional, inclusive praticando diariamente, como uma rotina, sustentando seu merecimento por saúde e bem estar. Em tempos difíceis, em momento de transição, em situações de maior atenção com a saúde, você tem consigo um jeito de se tocar e saber o que você precisa: cuidar de você. BodyTalk Acesso 6 horas com 5 técnicas sobre auto cuidado com Nirvana Marinho próximas datas: 14 ago sexta e 15 ago sabado sex 17-20h e sab 10-13h Bem vindo! Bem vinda!
Instructor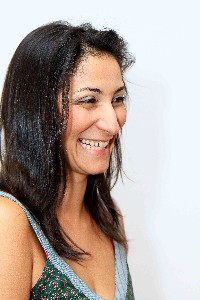 nirvana.bodytalk@gmail.com
https://corpoconsciencia.net/bodytalk-terapia-saude-e-consciencia/