Course Registration
You have selected a course. To complete your registration, please follow these simple steps.
Location
Singapore
Zoom Online
Singapore, Singapore
Discount
Early Bird Special of SGD700 before 1 Feb 2021.
Details
Everything that you do, begins with your Mind. Your internal programs and subconscious thoughts drive your bodily functions, your emotions, your choices, your every action. Yet, how much time do you spend intentionally enhancing your mental fitness, and tapping into the full potential within you? In this 2 Day MindScape seminar, you will be amazed at your ability to attain a state of flow and imagination called the Alpha Brain state. You will then create a structured framework to utilise the immense creative and intuitive resources of your Mind. In a guided process, you will learn the lifelong tools to: ~ Observe and Rewire subconscious patterns and limiting beliefs ~ Tune into your inner compass and deep intuition ~ Activate your natural self-healing powers ~ Resolve conflict situations with ease ~ Design your mind's own vision board for all your dreams The best part of the MindScape workshop is that you get to PLAY, IMAGINE, and IGNITE YOUR SENSES.
Instructor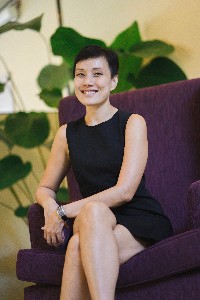 daphne@innatequests.com
InnateQuests.com