Course Registration
You have selected a course. To complete your registration, please follow these simple steps.
Location
Sarasota Florida
Sarasota, FL USA
Details
*Livestream Broadcast -Eastern Daylight Time (EDT)*
To Login Live
Go the IBA website and log into your account.
At the top of you Member page, you will see a yellow box highlighting the event. Simply click the "attend" button. When the page opens, press Play.

Notes: If you do not see a video, please try another browser, for example Chrome, Firefox, Internet Explorer, etc. Also, some smart phones may work, others however might not offer a reliable connection.

You will have access to the video recording for 90 days.
The recordings are posted within 24-48 hours of the event.

To Access the Recording
Go the IBA website and log into your account.
On your Membership page in the left-hand column
click on "Recorded Livestream Events."
Select the recording you would like to view. Press Play.
Instructor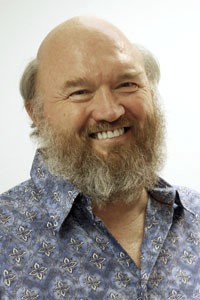 john-web@bodytalksystem.com