Course Registration
You have selected a course. To complete your registration, please follow these simple steps.
Location
Livestream Broadcast -Eastern Daylight Time (EDT)
Sarasota, FL USA
Details
To Login Live
Go the IBA website and log into your account.
At the top of you Member page, you will see a yellow box highlighting the event. Simply click the "attend" button. When the page opens, press Play.

Notes: If you do not see a video, please try another browser, for example Chrome, Firefox, Internet Explorer, etc. Also, some smart phones may work, others however might not offer a reliable connection.

You will have access to the video recording for 90 days.
The recordings are posted within 24-48 hours of the event.

To Access the Recording
Go the IBA website and log into your account.
On your Membership page in the left-hand column
click on "Recorded Livestream Events."
Select the recording you would like to view. Press Play.

Group sessions often combine varying degrees of lecture and session time. Even when John appears to be lecturing, his lectures are part of the treatment process. Please note that the length of group session events is always unique as it is dependent on the group that comes together and the treatment required. This means that a session can be as short as 20 minutes or occasionally go an hour or more. Because sessions will always be spontaneous, we cannot set correct time limits for them, so we choose to set a 30-minute average knowing that they might go shorter or longer.
Instructor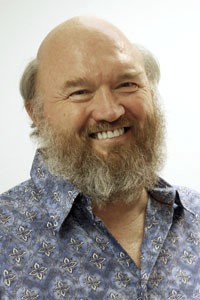 john-web@bodytalksystem.com