Course Registration
You have selected a course. To complete your registration, please follow these simple steps.
Location
Nirvana Marinho
aula via zoom
São Paulo, São Paulo Brazil
Discount
Valores: R$ 450,00 antecipado (até 30 do mês anterior) R$ 480,00 valor normal (presencial ou à distância) R$ 115,00 (monitores cadastrados na IBA) R$ 260,00 (monitores não cadastrado na IBA)
Details
Bem vindo ao curso BodyTalk Acesso ?? BodyTalk Acesso é um curso em que você poderá aprender 5 técnicas do BodyTalk organizadas no programa e rotina. São elas: Córtices, Comutação, Hidratação, Química do Corpo e Recíprocos. Cada uma cuida do seu corpo mente sob determinado aspecto e acumula um nível de saúde cada vez mais estável. Aprendidas em 6 horas, dois dias de 3 horas cada, você poderá assimilar os conceitos e aprender com aplicar, tanto em si mesmo como em outra pessoa, tornando-se Técnico de Acesso. Além de auto cuidado e saúde, você pode esperar desse curso conhecimento, experiência e contato com seu corpo mente de forma saudável e gentil. Esse curso é especial direcionado a pais e filhos. Traz exemplos para a prática familiar e o fortalecimento do vínculo entre pais e filhos através da aplicação do BodyTalk Acesso. Sou Nirvana Marinho, terapeuta certificada de BodyTalk (CBP) e BAT, Instrutora de BodyTalk Acesso, ambas certificações dadas pela Associação Internacional de BodyTalk (IBA).  Seja bem vindo(a)! Qualquer dúvida entre em contato por WhatsApp 11.94014.8895. obs: os cursos estão agendados online na incerteza de quando voltaremos as atividades presenciais. Caso venha a ser presencial, o mesmo será também transmitido online para aqueles que se interessarem em manter-se na turma e/ou avisados previamente.
Instructor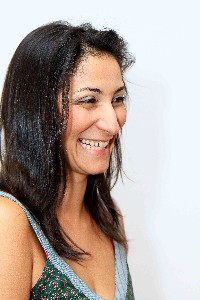 nirvana.bodytalk@gmail.com
https://corpoconsciencia.net/bodytalk-terapia-saude-e-consciencia/