Course Registration
You have selected a course. To complete your registration, please follow these simple steps.
Location
ONLINE VIA ZOOM
Pacific Standard Time
Vancouver, BC Canada
Discount
There is no fee for this presentation but you must register here to attend and to choose your date. When you complete this registration by checking your preferred date and then clicking on "proceed to step 2" above, Christine will send you a link to attend the presentation!
Details
This free 1-hour online live presentation will introduce you to BodyTalk! Christine will guide you towards an understanding of what the BodyTalk system is and how you can benefit from attending a BodyTalk Access class, a BodyTalk Fundamentals class and/or having a BodyTalk session. You are welcome to ask questions at the end of the presentation. Please join this presentation to meet Christine and to learn more! ~~~~~~~~~~~~~~~~~~~~~~~~~~~~~~~~~~~~~~~~~~~~~~~~~~~~~~~~~~~~~~~~~~~~~ If you cannot attend at the time & date above, please check out all Christine's presentations by copying and pasting this link into your browser bar: https://www.bodytalksystem.com/seminars/index.cfm?yo=0&course=7&instructor=23354&course_m=0&course_y=0&continent=&country=&state=&city= ~~~~~~~~~~~~~~~~~~~~~~~~~~~~~~~~~~~~~~~~~~~~~~~~~~~~~~~~~~~~~~~~~~~~~ Alternately, you may watch a recording of one of Christine's online presentation here to discover how this BodyTalk class will benefit you by copying and pasting this link into your browser bar: https://us02web.zoom.us/rec/share/22fj_2g1KUiyf0LFlKwNnQ5qhsRxhppDVZfhhDGOTSVyH4DjUw-tTJveBQHmaAA5.mWcgIgPrGzGq_DVi ~~~~~~~~~~~~~~~~~~~~~~~~~~~~~~~~~~~~~~~~~~~~~~~~~~~~~~~~~~~~~~~~~~~~~ This live presentation will be held online via Zoom at Pacific Standard Time. ~~~~~~~~~~~~~~~~~~~~~~~~~~~~~~~~~~~~~~~~~~~~~~~~~~~~~~~~~~~~~~~~~~~~~ If you are in a different Time Zone than Pacific Standard Time, you can calculate your time difference here: http://www.thetimezoneconverter.com
Instructor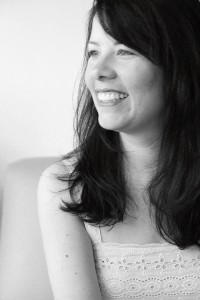 balance@bcbodytalk.com