Course Registration
You have selected a course. To complete your registration, please follow these simple steps.
Location
ONLINE AND INTERATIVE
USA
Florida, FL USA
Discount
More details, contact the coordinator (info on your right)
Once you have pre-registered here, you will be sent an email from the instructor within 24 hours outlining payment details & options for completion of your registration plus pertinent class preparation information.
Payment options include cheque, Paypal, Venmo. Payments with CC will charge plus 3.6% fee
CANCELLATION POLICY:
If registration is canceled after June 20th 2021, the registrant will receive a full refund minus $35 (admin fee)
**If for any reason the instructor needs to cancel the class, all payments will be refunded in full.
Details
CLASSES ARE
1 – 4:30 EST
10 – 1:30 PST
Registration includes comprehensive manual. ~~~~~~~~~~~~~~~~~~~~~~~~~~~~~~~~~~~~~~~~~~~~~~~~~~~~~~~~~~~~~~~~~~~~~
Join Senior Instructor Myriam Baker for a fun, easy 2 half of days of learning and interactive hands-on practice. You will gain the tools to THRIVE in your life instead of just surviving!
All ages are welcome!
BodyTalk ACCESS is the BodyTalk System applied in a practical, accessible way. This practical course gives students a lifelong, personal self-care tool as well as supports students in the study of BodyTalk Fundamentals.
Instructor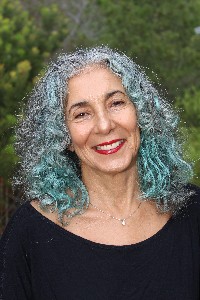 Myriam Machado Baker
wellness@myriammachadobaker.com
myriammachadobaker.com