Course Registration
You have selected a course. To complete your registration, please follow these simple steps.
Location
LUX
Weinberg 4
St. Pantaleon-Erla, 4303 Austria
Discount
WiederholerInnenpreis: 67,50 €
Details
DIESER KURS IST AUSGEBUCHT!!! - Bitte lassen Sie sich auf die Warteliste setzen. Danke! "Hilfe zur Selbsthilfe", die tägliche Gesundheitsfürsorge für sich und die Familie! Die energetische Hausapotheke! Regen Sie Ihren Körper an sich selbst zu heilen! Gehirnausgleich, Stressmanagement, Optimierung des Wasserhaushaltes & Immunsystems, Ganzkörperbalance und Schnelle Hilfe :-) BodyTalk Access wurde so gestaltet, dass es von jedem Laien oder jeder medizinischen Fachkraft eingesetzt werden kann. Sie lernen die Anwendung von fünf einfachen Techniken, die an einem Tag gelernt werden können und für deren Ausführung man nur gut 10 Minuten benötigt. Diese Techniken führen häufig zu einer deutlichen Verbesserung der Gesundheit und des allgemeinen Wohlbefindens.
Instructor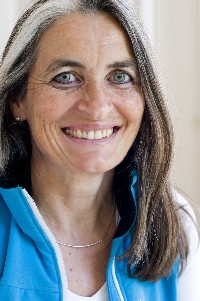 praxis@deubzer.com
www.deubzer.com