Course Registration
You have selected a course. To complete your registration, please follow these simple steps.
Location
Deutsch - Zoom online, live & interactive
Thurmansbang Bavaria
Online Deutsch & Bavaria, 94169 Germany
Discount
Frühbucher nächste 12 Tickets €549
ehemalige Teilnehmer von Andy Spencer Advanced MindScape €250



Details
Advanced MindScape - Another Dimension - eine neue Dimension
Dringen Sie mit Ihre MindScape Werkstatt in eine andere Dimension vor – und das bequem von zu Hause aus, online via Zoom.
Dieser fortgeschrittene Kurs wendet sich an Personen, die bereits einen Mind Scape Grundlagenkurs besucht haben.
In diesem Seminar erlernen Sie 2 Methoden, Ihre "Werkstatt"aufzusuchen. Es gibt zahlreiche Praxiseinheiten, um die Intuition weiter zu entwickeln und zu schulen. Weiter können Sie im Seminar viele Möglichkeiten nutzen, um mit der Kraft von MindScape mit unterbewussten Programmen und Glaubensmustern zu arbeiten. Jeder hat seine eigene Geschichte. Mit Hilfe der MindScape Technik werden wir diese erforschen und all das, was uns zum jetzigen Zeitpunkt nicht mehr dienlich ist und losgelassen werden möchte, gehen lassen. Sind Sie bereit, Ihre Geschichte ab jetzt neu zu schreiben und zum aktiven Schöpfer zu werden ?
Das Seminar wird in Englisch unterrichtet und von Karin Fechter ins Deutsche übersetzt.
(Achtung: Zusätzlich zu den Zoom-Treffen benötigen Sie Zeit für Übungen, die Sie zwischen den Zoom-Treffen durchführen sollen, da dieser Kurs in seiner Vollversion als 3-tägiger Kurs gehalten wird.)

Instructor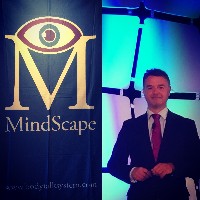 Andy@mindscape.academy
mindscape.academy