Course Registration
You have selected a course. To complete your registration, please follow these simple steps.
Location
Nirvana Marinho
aula via zoom
São Paulo, São Paulo Brazil
Discount
Valor R$ 550,00 pix pagamento CPNJ 039520010001-24 desconto para alunos e pacientes de Nina Sá 10% (valor R$ 500,00) Coordenação Nina Sá # 61 8118-4016
Details
Bem vinde ao curso BodyTalk Acesso BodyTalk Acesso é um curso em que você poderá aprender 5 técnicas do BodyTalk organizadas em um programa e rotina. São elas: Córtices, Comutação, Hidratação, Química do Corpo e Recíprocos. Cada uma cuida do seu corpo mente sob determinado aspecto e acumula um nível de saúde cada vez mais estável. Aprendidas em 6 horas, nesse formato online, você poderá assimilar os conceitos e aprender com aplicar, tanto em si mesmo como em outra pessoa, tornando-se Técnico de Acesso. Além de auto cuidado e saúde, você pode esperar desse curso conhecimento, experiência e contato com seu corpo mente de forma saudável e gentil. Sou Nirvana Marinho, terapeuta certificada de BodyTalk (CBP) e BAT, Instrutora de BodyTalk Acesso. Seja bem vindo(a)! Qualquer dúvida entre em contato por WhatsApp 11.94014.8895.
Instructor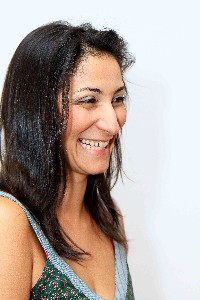 nirvana.bodytalk@gmail.com
https://corpoconsciencia.net/bodytalk-terapia-saude-e-consciencia/