Course Registration
You have selected a course. To complete your registration, please follow these simple steps.
Location
Librairie Scarabeus
11, rue de la Boucherie
Luxembourg, 1247 Luxembourg
Discount
Widderhueler Präis : EUR 80,-
Details
An dësem Kuer léiert dir 5 verschidden Techniken, dir er geeschteg an kierperlech Widerstandsfähegkeet ze stäerken! Bei iech selwer a bei aneren. Déi 1. Technik ass fir äert Gehier ze aktivéieren, déi 2. fir ären Stresslevel erof ze setzen, déi 3. fir eren Waasserhaushalt op Zellebene ze aktivéieren, déi 4. fir äert Immunsystem ze stäerken an déi 5. ass fir méi Beweeglechkeet, Koordinatioun a Balance ze kréien. Déi 6. Technik ass eng schnell Hëllef, déi dir an Noutsituatiounen uwenden kennt, an mat der dir Péng an Dis-Balancen reduzéieren kennt.
Instructor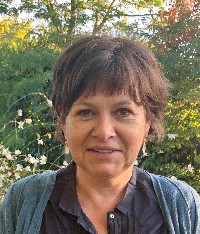 tiborm@pt.lu
www.naturalbalance.lu
Coordinator
Malou Tibor
tiborm@pt.lu
Phone: 00352 621 293 003