Course Registration
You have selected a course. To complete your registration, please follow these simple steps.
Location
Zoom
Sarasota, FL USA Phone: 941-921-7443

Details
** Free to IBA Members Only **
At our Mini Members' Conferences, our plan is to start bringing in Practitioners or Instructors of other modalities, like we always did for our big Conferences. The aim of these gatherings will be to experience something new, find inspiration, and connect with each other. The idea is also to move toward more freedom around what "Global Healing," our motto, really means. It will never be limited to one thing, one modality, or one group.
This Mini Conference will feature Feldenkrais work with longtime Sarasota practitioner Bonnie Kissam (she studied directly with Moshe Feldenkrais in 1980-1981). Feldenkrais work has always aligned well with BodyTalk and BreakThrough because, though focused primarily on movement, at its core, it is a natural and gentle form of self-inquiry. In self-inquiry, we question our thoughts, feelings and way of moving and being in this world. We hope you can join us.
Instructor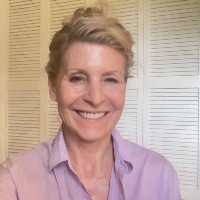 estherv1@me.com
breakthroughiba.com