Instructor Listing
The following healthcare professionals have been certified by the IBA to teach BodyTalk or other related courses. This certification signifies that these persons have reached the highest level of qualification as BodyTalk instructors, have gained extensive knowledge and experience through the practice of BodyTalk and have met the IBA's stringent quality standards. To determine if an instructor would like to present a training seminar in your area, please contact him or her directly.
Name
Address
Phone / Email
McIntyre, Jacquie
CBP, CBP-A, CBI-A,PaRama BP, BAT, BAT-A,Mindscape,ATI, BAT, CBP-A, Parama BP

Available for Interviews and speaking roles
Distance Sessions welcome
Southside, QLD 4570 Australia
info­@­jacquiemcintyre­.­com
Stelter, Heike
Reiki-Meist. u. -Lehrerin,CBI, ATI, BAT,

Haupstr. 4
Husum - Finkhaus, 25813 Germany
+49 (0)4841 61952
+49 (0)4841 770123
heike-stelter­@­web­.­de
Trenga-Anderson, Ange
CBP-A, TTouch Pract 1,SrCBI, CBI, ATI, BAT, CBP, Parama BP, AdvCBP

12 Carriage Way
Missoula, MT 15228 USA
503-381-1498
angeanderson4­@­gmail­.­com
Veltheim, John
D.C., B.Ac., CBI,SrCBI, CBI, ATI, BAT, MSI,

To book a session visit
www.drveltheim.com
Sarasota, FL USA
941-921-7443
dawn­@­bodytalksystem­.­com
Name
Clinic Address
Phone / Email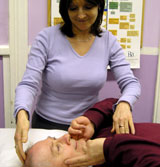 BodyTalk is simple, safe and non-invasive.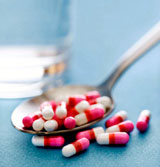 BodyTalk does not prescribe any medication nor does it diagnose.