Britt Jorgensen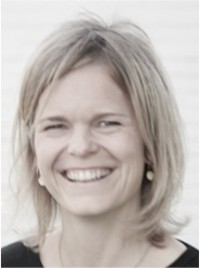 Biography
I am a Advanced Certified PaRama BodyTalk Practitioner, a BodyTalk Access Trainer and Bachelor of Holistic Health Sciences from Quantum University, US. I have been working with BodyTalk since 2006 and teaching BodyTalk Access in the UK, Malaysia, Denmark and Rwanda since 2011. I live in Kuala Lumpur, Malaysia, and I offer distance sessions, and in-person sessions in KL.
The BodyTalk System immediately resonated with me and I signed up to the first training course after the first BodyTalk session I ever had. BodyTalk has enhanced my health and quality of life greatly and I feel that I'm better at being me and meeting the challenges life throws me. I feel privileged to be able to assist other people on similar journeys.
I have a passion for also bringing BodyTalk to people who otherwise wouldn't find their way into the clinic, and that has lead me to work with charities (including Kids Company in London) and schools in the UK, Malaysia and in Africa. In 2014 I was lucky to be able to bring BodyTalk to Kigali, Rwanda, and from June 2015 I have been volunteering regularly at a refugee health clinic in Kuala Lumpur.
BodyTalk offers great relieve to specific symptoms like allergies, back pain, headaches/migraines, depression, anxiety, digestive disorders, sports injuries, arthritis, viruses and infections, learning and concentration disorders, hormonal imbalances and emotional disturbances, but is also hugely beneficial for stress and as part of general health maintenance routine. We all experience mental, physical and emotional stress on a regular basis and this builds up over time. BodyTalk helps to reduce stress, unlock creativity and increase concentration and ability to learn.
I came across BodyTalk when I was pregnant with my first born and working with BodyTalk on my children has been a blessing – being able to assist this little people adjust to life, learning to digest food, understand the concepts of separation, dealing with the usual bumps and bruises, having a little sister, starting school etc. I love working with pregnant women, babies and children and I keep on being amazed by the results.
I have always had an interest in the connection between body, mind and spirit, but I started my career down a different avenue working with the social aspects of information technology. I hold a BA and MA in Information Studies and Organisational Development & Business Strategy, and have over 10 years experience in the NGO sector and think tanks including mobile phone projects in poor communities in Africa.
I am currently working on my Master's degree in Natural Medicine at Quantum University (US). As well as the required courses for AdvCBP certification I have completed:
- BodyTalk: PaRama Practical 1 with John Veltheim
- Finding Health: Mapping the Healing Process with John Veltheim
- Finding Health 2: Applied Consciousness with John Veltheim
- Eastern Medicine with John Veltheim
- BodyEcology with John Veltheim and Laura Stuve
- Structural Integration Concepts
- Mindscape
- BreakThrough I and II
- FreeFall
- Treatment Intensive with John Veltheim
- Fascial Energetics I
- Chinese Medicine for BodyTalkers
- Lymphatic Drainage and Applied A&P
- Hormones and Neurotransmitters 101
- Epigenetics for BodyTalkers
Visit www.thetaptapcompany.co.uk