Karen Atkins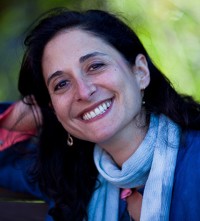 Biography
Karen Atkins, AdvCBP, CBI, LMT, Parama BP
Karen Atkins, CBP, CBI, LMT, is a Licensed Massage Therapist and a Certified BodyTalk Instructor and Practitioner. She has been practicing BodyTalk since 2002 and has completed all the BodyTalk Advanced Modules. She continues to study and expand her knowledge and understanding of The BodyTalk System and related philosophies and disciplines.
Karen's background includes being an award-winning songwriter and photographer, working for a website company, and a being a certified landscape designer. All these areas have contributed to the skills and world experience that she draws from in order to be a phenomenal practitioner.
Karen has a special gift for finding the right words with her clients and helping people to let go of their emotional baggage. She encourages each client to take responsibility for their healing and be an active part of the process.

In 2011, Karen launched the Vibration Project (www.vibrationproject.com) ), a combination of music, photography, stories, self-healing techniques and practices to help people access their most profound and positive feelings and give them the tools to raise their level of vitality, and hence their health and overall well-being.

Karen practices in California in Mill Valley, Marin County, in the San Francisco bay area as, well as New York City and she maintains a substantial distance practice with clients all around the world.