Seminars etc.
Instructors
Course Descriptions
Maureen Russo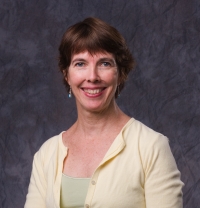 Biography
Maureen began a career in Physical Therapy after graduating from the University of California, San Francisco in 1980. She soon became intrigued by the interconnectedness of the body. She pursued a variety of manual therapy techniques (see below*), which progressively became more all inclusive. In June 2003, she began her studies in BodyTalk, and has found it to be the most inclusive technique yet. Furthermore, it has provided her with an excellent vehicle with which she can incorporate all her other methods of treatment. Maureen has completed all the advanced modules, Right Brain, PaRama Unit One, PaRama Two, Finding Health One, Mindscape, Breakthrough One and Two and the Eastern Medicine Seminar. In 2008 she became certified to teach BodyTalk Access and teaches this on a regular basis at her practice.
Both she and her clients are thrilled with the continuing evolution of her therapy approach. While she is continuously adding new insights and techniques, she is delighted with the ability to utilize so many of the techniques she has learned in the past. The result is an exciting integrative approach to therapy using the Bodytalk system as a guide.
*Soft tissue and joint mobilization, Craniosacral Therapy, Visceral Manipulation, Mechanical Link, Lymphatic Drainage Therapy, NeuroEmotional Technique (NET), and management of Pelvic Floor Disorders.