Video - ObGyn and BodyTalk
About
Darushe Anissi, M.D. talks about BodyTalk versus Accupuncture while working with pregnant women.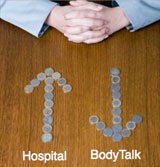 The BodyTalk System can reduce healthcare costs by stimulating the body's ability to heal itself.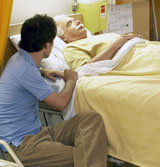 The BodyTalk System provides low-cost preventive care, reduces hospital stays and lowers the cost of drug use by stimulating the body to heal faster.