Video - ObGyn and BodyTalk
About
Darushe Anissi, M.D. talks about BodyTalk versus Accupuncture while working with pregnant women.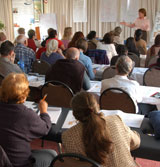 The BodyTalk System training enables you to practice holistic medicine in the truest sense of the word - body, mind, and consciousness.
Spotlight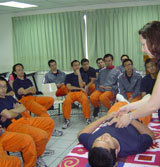 BodyTalk bridges the gap between Western medicine and alternative modalities. These Taiwanese firefighters can use Access Fast Aid in emergency situations.