Video - Concept of Diagnosis
About
Right-click to Download Video. Help with MP4 format (at Youtube.com).
Diagnosis is more then just a label. Dr. Velthiem discusses the need for a true and complete diagnosis that looks at the root of the problem, not just the superficial symptoms, and how The BodyTalk System achieves this.
Spotlight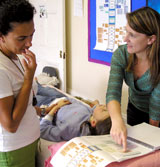 The IBA's Instructors are passionate about their work and dedicated to teaching this simple, but comprehensive system.
Spotlight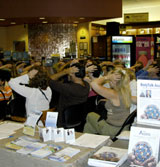 BodyTalk Access was developed for the lay person or as a one-day introduction to the larger BodyTalk System. BodyTalk Access is ideal for first-responders in emergencies.