Video - Concept of Diagnosis
About
Right-click to Download Video. Help with MP4 format (at Youtube.com).
Diagnosis is more then just a label. Dr. Velthiem discusses the need for a true and complete diagnosis that looks at the root of the problem, not just the superficial symptoms, and how The BodyTalk System achieves this.
Spotlight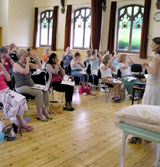 An Access class in the UK. One six-hour class is all that's needed to learn a basic health maintenance routine that can be used for a lifetime!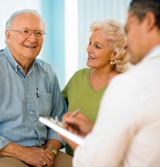 The BodyTalk System enables you to comprehensively explore the big picture of health care, outlining the client's health challenges in a systematic and thorough fashion.