Video - Concept of Diagnosis
About
Right-click to Download Video. Help with MP4 format (at Youtube.com).
Diagnosis is more then just a label. Dr. Velthiem discusses the need for a true and complete diagnosis that looks at the root of the problem, not just the superficial symptoms, and how The BodyTalk System achieves this.
Spotlight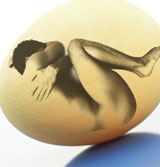 BreakThrough is a well-organized system of steps designed to show us our built-in defenses and deep-seated, limiting beliefs from childhood that prevent us from living life fully. Learn how you can break out of your defensive shell.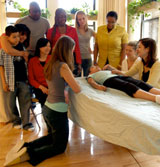 The BodyTalk System is safe, has a scientific basis, develops creative and intuitive skills, and is fun for the whole family.