Video - Consciousness Based Healthcare
About
Dr Velthiem continues his talks about how Bodytalk uses the "Downward Causality" model. He further talks about the use of intuitive process in the Bodytalk System. He discusses how... the Bodytalk process uses the innate wisdom of the body to prioritize how, what, when and where problems in the body should be addressed. He talks about how this allows a Bodytalk Practitioner to address issues at any and all levels.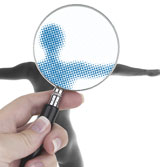 BodyTalk is a revolutionary healthcare system that utilizes state-of-the-art energy medicine to optimize the body's internal communications. This helps the body to operate more efficiently and effectively respond to injury and illness.
Spotlight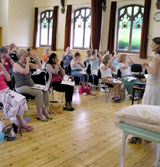 An Access class in the UK. One six-hour class is all that's needed to learn a basic health maintenance routine that can be used for a lifetime!