Video - Consciousness Based Healthcare
About
Dr Velthiem continues his talks about how Bodytalk uses the "Downward Causality" model. He further talks about the use of intuitive process in the Bodytalk System. He discusses how... the Bodytalk process uses the innate wisdom of the body to prioritize how, what, when and where problems in the body should be addressed. He talks about how this allows a Bodytalk Practitioner to address issues at any and all levels.
Spotlight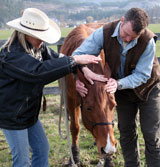 The BodyTalk System techniques work amazingly well for animals as well as humans. Specific BodyTalk for Animals courses are available for balancing your pets and other animals.
Spotlight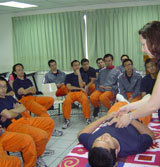 BodyTalk bridges the gap between Western medicine and alternative modalities. These Taiwanese firefighters can use Access Fast Aid in emergency situations.