Video - (Mod 4(7)) BodyTalk: Bio-Dynamics
About
Bio-Dynamics course addresses the body as an energy system. It examines the many ways of integrating the energy systems of the body with the physical functioning of the body. It is the foundation of the BodyGenics system developed by Dr. John Veltheim.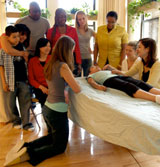 The BodyTalk System is safe, has a scientific basis, develops creative and intuitive skills, and is fun for the whole family.
Spotlight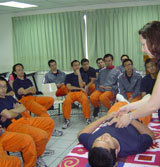 BodyTalk bridges the gap between Western medicine and alternative modalities. These Taiwanese firefighters can use Access Fast Aid in emergency situations.