Video - BodyTalk for Animals (Mod 8A)
About
This course provides a comprehensive introduction to Basic BodyTalk for animals, using the techniques learned in BodyTalk Fundamentals and Principles of Consciousness of the BodyTalk System. The course consists of theoretical aspects as well as hands on practical application of the BodyTalk Fundamentals techniques and Consciousness work with dogs and cats.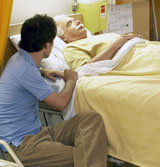 The BodyTalk System provides low-cost preventive care, reduces hospital stays and lowers the cost of drug use by stimulating the body to heal faster.
Spotlight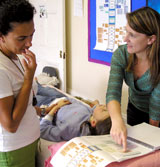 The IBA's Instructors are passionate about their work and dedicated to teaching this simple, but comprehensive system.