Video - BreakThrough 1
About
The premise of BreakThrough 1 is that, as individuals, we are all responsible for our own experience of life. In order to embrace this responsibility we need to focus on the 'inside job,' which is thwarted by the belief that others are the cause, and to blame, for our problems.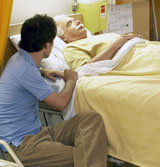 The BodyTalk System provides low-cost preventive care, reduces hospital stays and lowers the cost of drug use by stimulating the body to heal faster.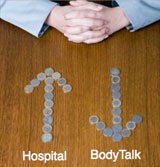 The BodyTalk System can reduce healthcare costs by stimulating the body's ability to heal itself.